NOVEMBER 17th & 18th @ 7:00
Ridge Drama Club Presents, Peter and the Starcatcher!!!
Get Your Tickets Online HERE!
Student and Faculty Exhibit
Art Show Displayed @ Coffeehouse
The Ridge Oak Tree: A Collection of Paintings by Various Ridge Artists
May 3, 2017
February 28, 2017
Ridge High School will be hosting Vibe Tap Dance Show March 5th! Featuring as the opening performance, Ridge Dance Tap Students, Ridge Jazz Band Ridge Dance Tap Students ...
The Winter Dance Showcase 2017: Leaping Through the Library!
January 11, 2017
View All »
Ridge Art Show in the news!
Fiddler On The Roof Rehearsals!
Fiddler On The Roof: Showtime!
Fiddler On The Roof: Character Spotlight
Video: Ryan Falzon of Ridge Productions
Katherine Kim, Co-president
December 6, 2017
The scent of iodoform made her open her eyes blearily...
November 1, 2017
Imagine, if you will, that you are in a room. The wal...
September 28, 2017
The tissue paper wrapped around the flowers collapsed where my hand touched it, and it made my fingers brush with Christina's for a brief moment.
June 5, 2017
Ridge Media Center was honored to host a visit and...
February 7, 2017
February 6, 2017
January 13, 2017
View All »
Media Center October Display: Grab a spooky read today!
April 10, 2017 • No Comments
The New York Times is offering its 8th annual found poem student contest Compose your own poem (14 lines or fewer) from words or phrases "found" in any NY Times article. Deadline...
February 17, 2017
Media Center's First Contest of the New Year:
January 18, 2017
View All »
May 23, 2017
December 21, 2016
December 21, 2016
View All »
On Monday night November 21st at the PAC, Ridge Productions received recognition for their video project "A Journey of Hope". Mr. Ortega spoke of the event: "As the adviser for Ridge Pro, I was beaming with pride for the product they made, but more importantly, for the selfless act of giving their time to listen to our veterans and making this video for MTI. I am truly thankful for this community of great people."
May 24, 2017
Ridge ART SHOW On the Local News!
February 22, 2017
View All »
June 7, 2017
Let's celebrate our very own Mr. Stewart and recognize not only his contribution as a teacher, but also his work as a professional artist. "I honor a past experience but...
Would you like to Celebrate one of your teachers?
February 28, 2017
View All »
March 1, 2017 • No Comments
CABARET 2017 will be presented on Wednesday March 15th at 7:00 p.m. in the RHS Performing Arts Center.   CABARET is an in-class project created by the members of the pe...
View All »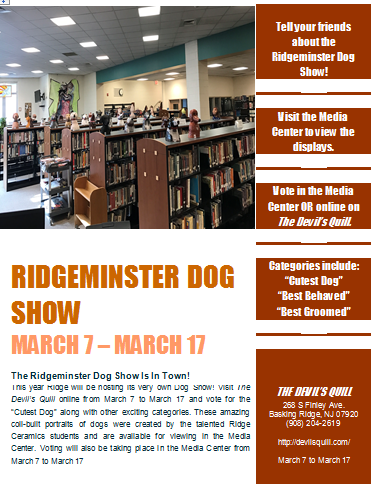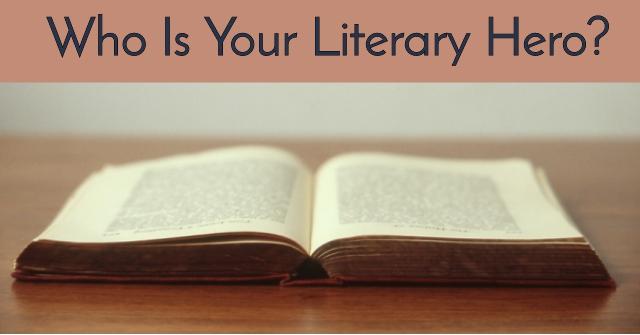 The Devil's Advocate: Ridge High School News At It's Finest Check out the latest issue!
Ridge Art Show: Invaders: invasive plants and insects