Our students in Ridge Productions have WON the NJ State Public Service Announcement video contest regarding teen suicide prevention! Check it out and share this important message!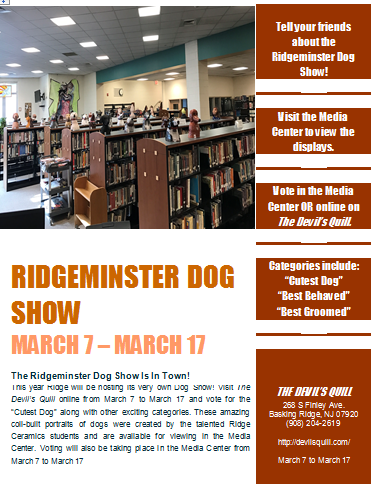 Art Show Displayed @ Coffeehouse
The Ridge Oak Tree: A Collection of Paintings by Various Ridge Artists
April 20, 2018
Check out the Ridge Dance Department website: www.ridgedance.com
February 28, 2017
The Winter Dance Showcase 2017: Leaping Through the Library!
January 11, 2017
Ridge Art Show in the news!
Media Center October Display: Grab a spooky read today!
April 10, 2017 • No Comments
The New York Times is offering its 8th annual found poem student contest Compose your own poem (14 lines or fewer) from words or phrases "found" in any NY Times article. Deadline...
February 17, 2017
Media Center's First Contest of the New Year:
January 18, 2017
Ridge Summer Reading, You Choose?!
December 21, 2016
December 21, 2016
Our students in Ridge Productions are NJ State finalist for their Public Service Announcement video regarding teen suicide prevention. The competition relies on public voting which ends Friday 2/16. Vote here: http://sptsusa.org/psa/voting-page/
Ridge ART SHOW On the Local News!
February 22, 2017
June 7, 2017
Let's celebrate our very own Mr. Stewart and recognize not only his contribution as a teacher, but also his work as a professional artist. "I honor a past experience but...
Would you like to Celebrate one of your teachers?
February 28, 2017
March 1, 2017 • No Comments
CABARET 2017 will be presented on Wednesday March 15th at 7:00 p.m. in the RHS Performing Arts Center.   CABARET is an in-class project created by the members of the period...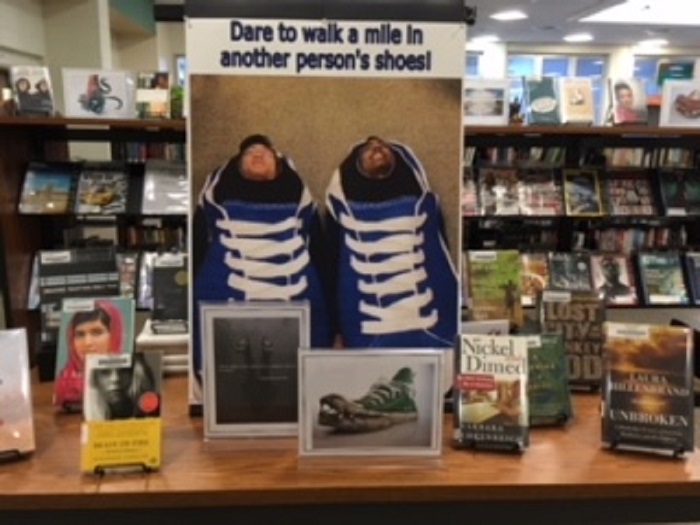 The Devil's Advocate: Ridge High School News At It's Finest Check out the latest issue!
Ridge Art Show: Invaders: invasive plants and insects