NJ Young Playwrights Contest deadline 1/15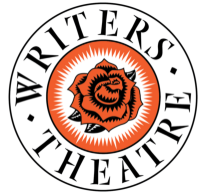 Hang on for a minute...we're trying to find some more stories you might like.
New Jersey Young Playwrights
Submission Deadline: January 15, 2019
Now in its 35th year and the third-oldest young playwrights contests in the United States, the contest accepts plays from students in grades 4-12. Winners are selected in three categories: Elementary (Grades 4-6), Junior (Grades 7-9), and High School (Grades 10-12). In addition to the regular categories, we've added three special categories to the contest. The Living with Disabilities category looks for submissions for plays about disabilities. Through a special arrangement with the NJ Thespian Society, there is a special playwriting category for schools with official Thespian Troupes. There is also a third special category this year, the "Caregiving" category.
Plays are adjudicated by professional playwrights and theatre practitioners, and all entries receive comments from two adjudicators. Winning writers become part of Writers Theatre's two-day NJ Young Playwrights Festival, where they receive public rehearsed readings with professional actors. High school winners receive a Governor's Award.