Meet Mr. Galesi!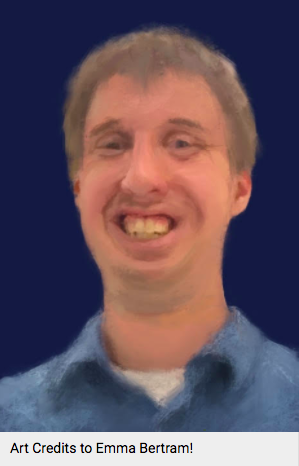 Mr. Galesi is a beloved computer science and geometry teacher at Ridge High School. For many years, he has worked hard to provide a strong education to hundreds of students. I became curious as to what would motivate a teacher to put so much passion and dedication into his work. I sat down with him for an exclusive interview.
In the interview, Mr. Galesi described that his motivation to teach stemmed from abundant experience. He has worked with children for a very long time, citing his ten years working at a summer camp. Even though he was originally an accounting major and thoroughly enjoyed the math involved, he found that it could be boring. Young Mr. Galesi decided that teaching would be a much more enjoyable fit for him.
Mr. Galesi also played basketball in high school, a sport in which he excelled. He had coached basketball in college, which he really enjoyed. Approximately 2 or 3 years after coming to our school district, Mr. Galesi seized the opportunity to coach the WAMS girls basketball team.
Something interesting that a lot of students don't know is that Mr. Galesi actually started out teaching geometry, which he describes as his "first love." He taught geometry for 6 years, computer science for 4 years, and now he's teaching both! He believes the two subjects require the same skills of logical reasoning, emphasizing that both computer science and geometry are like fun puzzles that are extremely rewarding when you get them right.
He's also the proud advisor of the Ridge Computer Science Club. He explains that he feels more like a participant than an advisor because of all the incredible work the students do in the club. They occasionally participate in Hack-a-thons and truly put their computer science skills to the test! He is proud of how much the room fills up every Thursday afternoon and that so many students are interested in exploring computer science.
Additionally, Mr. Galesi is the advisor for Legwork for Lungs, a club that has accomplished amazing things over the last few years. Recently, they organized a 5K race to raise money for Lung Cancer. They also constructed a 4-mile-long hopscotch over the summer, one that even broke a Guinness World Record! With Mr. Galesi's help, students at Ridge are empowered to raise awareness and collect money for a phenomenal cause.
Even though running these clubs and teaching these challenging courses can be quite overwhelming, he says that there are definitely more fun times than stressful ones. He believes that computer science should be taught to children at a very young age, as it can have great benefits in the future. He admires the cool toys that have been created to help young children learn how to code. In fact, he's largely in favor of making Computer Science a graduation requirement, which he believes will happen not too far down the road.
For anyone who is considering becoming a teacher in the field of technology, Mr. Galesi advises that you just go for it! Although he doesn't claim to be a master of Java, he considers it an honor to learn new things along with his students. He advises potential teachers not to be afraid of learning new skills and working with children. Further, he highlights that the job is extremely enjoyable because of his beloved coworkers, such as Ms. Tan.
While I was there, I couldn't resist asking Mr. Galesi for some fun facts about him. As it turns out, Mr. Galesi was in the marching band in high school. He's also an amazing skydiver! Moreover, he was an Oompa Loompa in a play that took place at one of his summer camps. Lastly, he is happily married to a teacher in the Bridgewater School District!
If you think Mr. Galesi seems like a fun person and you'd like to know more about him, don't be afraid to join Computer Science Club, attend a Legwork for Lungs event, or take a computer science or geometry class. After all, we are so lucky to have teachers as dedicated and compassionate as Mr. Galesi; it'd be a shame not to take advantage of it!