Cabaret 2018!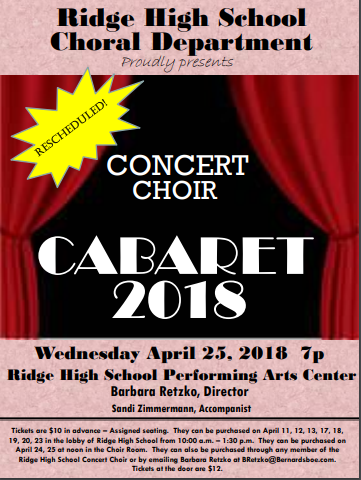 Barbara Retzko
March 1, 2017
Hang on for a minute...we're trying to find some more stories you might like.
CABARET 2017 will be presented on Wednesday March 15th at 7:00 p.m. in the RHS Performing Arts Center. 
 CABARET is an in-class project created by the members of the period 8 Concert Choir and performed one-night-only.  The project begins after Winter Break…all members of the class participate in the opening and closing of each act, there are "guy numbers", "girl numbers" and students who have auditioned and were chosen from an "Open Call".  Songs and Dances are rehearsed daily in class, creating this, our  sixteenth (!) consecutive CABARET.
– Barbara Retzko
Cabaret 2017 Program: